Tuesday, 13 March 2018
Game Release Dates Of 2018: Far Cry 5, Super Smash Bros., And More
externe Festplatte Test
spannender Staubsauger Test
add facebook like button
aktueller Drucker Test
Tweet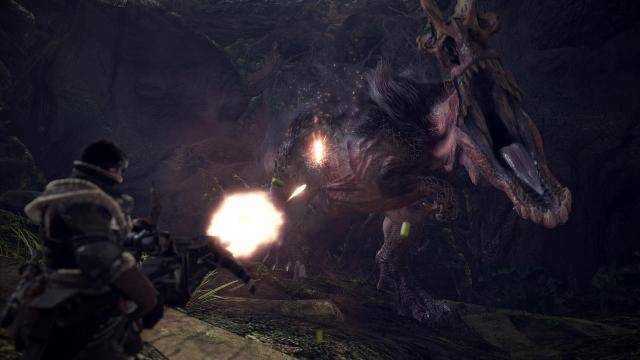 There was a wealth of amazing games to play in 2017. However, it seems 2018 is primed with its own roster of exciting new games, including big-budget adventures like Red Dead Redemption 2, God of War, Sea of Thieves, Kingdom Hearts III, Crackdown 3, and a whole lot more. To help you keep track of all the games coming out, we've compiled all the release dates for the biggest ones confirmed to come out in 2018 so far.
Be sure to check back often as we update this article with more release dates or any potential changes to any of the dates below. And if you're eager to figure out the release dates from games last year, you can also reference our feature on the game release dates of 2017.
JanuaryGamePlatformRelease DateThe Escapists 2SwitchJanuary 11Forged Battalion PCJanuary 16Kerbal Space Program: Enhanced EditionPS4, Xbox OneJanuary 16Street Fighter V: Arcade EditionPS4, PCJanuary 16Digimon Story: Cyber Sleuth - Hacker's MemoryPS4, VitaJanuary 19Kirby Battle Royale3DSJanuary 19IconoclastsPS4, VitaJanuary 23Lost SphearPS4, Switch, PCJanuary 23OK KO: Let's Play HeroesPS4, Xbox One, PCJanuary 23The InpatientPSVRJanuary 23My Time at PortiaPCJanuary 23Velocity 2X: Critical Mass EditionPS4, VitaJanuary 23CelestePS4, Switch, PCJanuary 25Dust and SaltPCJanuary 25Dragon Ball FighterZPS4, Xbox One, PCJanuary 26Monster Hunter WorldPS4, Xbox OneJanuary 26Railway EmpirePCJanuary 26Dissidia: Final Fantasy NTPS4January 30Railway EmpirePS4, Xbox OneJanuary 30February
GamePlatformRelease DateBatallion 1944 (Early Access)PCFebruary 1Final Fantasy XII: The Zodiac AgePCFebruary 1Night in the WoodsSwitchFebruary 1SteamWorld DigSwitchFebruary 1EA Sports UFC 3PS4, Xbox OneFebruary 2Shadow of the ColossusPS4February 6Civilization VI: Rise and Fall (Expansion)PCFebruary 8Dragon Quest BuildersSwitchFebruary 9The Seven Deadly Sins: Knights of BritanniaPS4February 9Under Night In-Birth Exe: Late[st]PS4, PS3, VitaFebruary 9Crossing Souls PS4, PCFebruary 13Dynasty Warriors 9PS4, Xbox One, PCFebruary 13The Fall 2: UnboundPS4, Xbox One, PCFebruary 13Kingdom Come: DeliverancePS4, Xbox One, PCFebruary 13OwlboyPS4, Xbox One, SwitchFebruary 13The Longest Five MinutesSwitch, Vita, PCFebruary 13Monster Energy Supercross: The Official VideogamePS4, Xbox One, Switch, PCFebruary 13Radiant Historia: Perfect Chronology3DSFebruary 13Secret of ManaPS4, PS Vita, PCFebruary 15Bayonetta + Bayonetta 2SwitchFebruary 16FePS4, Xbox One, Switch, PCFebruary 16Age of Empires: Definitive EditionPCFebruary 20Metal Gear SurvivePS4, Xbox One, PCFebruary 20Xenon Valkyrie+Xbox OneFebruary 20Pac-Man Championship Edition 2 PlusSwitchFebruary 22Stellaris: ApocalypsePCFebruary 22Past CurePS4, Xbox One, PCFebruary 23Sword Art Online: Fatal BulletPS4, Xbox One, PCFebruary 23Yume Nikki: Dream DiaryPCFebruary 23GravelXbox OneFebruary 26De Blob 2PS4, Xbox OneFebruary 27Immortal RedneckXbox OneFebruary 27Payday 2SwitchFebruary 27Riftstar RaidersXbox OneFebruary 27March
Bravo TeamPSVRMarch 6Final Fantasy XV: Royal EditionPS4, Xbox One, PCMarch 6FranticsPS4March 6Scribblenauts ShowdownPS4, Xbox One, SwitchMarch 6Fear Effect SednaPS4, Xbox One, PC, SwitchMarch 6Devil May Cry HD CollectionPS4, Xbox One, PCMarch 13GolemPSVRMarch 13Pure Farming 2018PS4, Xbox One, PCMarch 13Kirby Star AlliesSwitchMarch 16Assassin's Creed Rogue: RemasteredPS4, Xbox OneMarch 20Attack on Titan 2PS4, Xbox One, PC, SwitchMarch 20Sea of ThievesXbox One, PCMarch 20Titan QuestPS4, Xbox OneMarch 20A Way OutPS4, Xbox One, PCMarch 23Detective Pikachu3DSMarch 23Ni no Kuni II: Revenant KingdomPS4, PCMarch 23Atelier Lydie & Suelle: The Alchemists and the Mysterious PaintingsPS4, PC, SwitchMarch 27Far Cry 5PS4, Xbox One, PCMarch 27MLB The Show 18PS4March 27AgonyPS4, Xbox One, PCMarch 30AprilGamePlatformRelease DatePillars of Eternity II: DeadfirePCApril 3ExtinctionPS4, Xbox One, PCApril 10Yakuza 6: The Song of LifePS4April 17Total War Saga: Thrones of BritanniaPCApril 19God of WarPS4April 20Nintendo Labo Variety KitSwitchApril 20Nintendo Labo Robot KitSwitchApril 20Adventure Time: Pirtes of the EnchiridionPS4, Xbox One, PC, SwitchApril 24MayGamePlatformRelease DateDonkey Kong Country: Tropical FreezeSwitchMay 4Conan ExilesPS4, Xbox One, PCMay 8Shin Megami Tensei: Strange Journey Redux3DSMay 15Hyrule Warriors: Definitive EditionSwitchMay 18State of Decay 2Xbox One, PCMay 22Dark Souls RemasteredPS4, Xbox One, Switch, PCMay 25Detroit: Become HumanPS4May 25JuneGamePlatformRelease DateBlazBlue: Cross Tag BattlePS4, PC, SwitchJune 5OnrushPS4, Xbox OneJune 5VampyrPS4, Xbox One, PcJune 5Mario Tennis AcesSwitchJune 22JulyGamePlatformRelease DateCaptain Toad: Treasure TrackerSwitchJuly 13Octopath TravelerSwitchJuly 13SeptemberGamePlatformRelease DateWorld of Warcraft: Battle for AzerothPCSeptember 21October
GamePlatformRelease DateCall of Duty: Black Ops 4PS4, Xbox One, PCOctober 12Red Dead Redemption 2PS4, Xbox OneOctober 26Big Games Confirmed for 2018
Below you can find a list of the biggest games that don't have explicit release dates but are confirmed to release sometime this year. There are also games listed that we expect to launch in 2018. We'll be moving each of these games into the release date sections above as soon as official dates are announced.
GamePlatformAce Combat 7: Skies UnknownPS4, Xbox One, PCCode: VeinPS4, Xbox One, PCCrackdown 3Xbox One, PCThe Crew 2PS4, Xbox One, PCDarksiders 3PS4, Xbox One, PCDragon Quest XIPS4, Switch, 3DSJurassic World EvolutionPS4, Xbox One, PCKingdom Hearts IIIPS4, Xbox OneLeft AlivePS4, Xbox OneMetro ExodusPS4, Xbox One, PCPersona Q23DSRunner3SwitchShenmue IIIPS4, PCSkull & BonesPS4, Xbox One, PCSpider-ManPS4Street Fighter 30th Anniversary CollectionPS4, Xbox One, PC, SwitchSuper Smash Bros. (Working Title)SwitchTravis Strikes Again: No More HeroesSwitchValkyria Chronicles 4PS4, Xbox One, SwitchThe Walking Dead Season 4TBAThe Wolf Among Us: Season 2TBAYoshi (2018)Switch
Info from
Gamespot.com